Handling Rate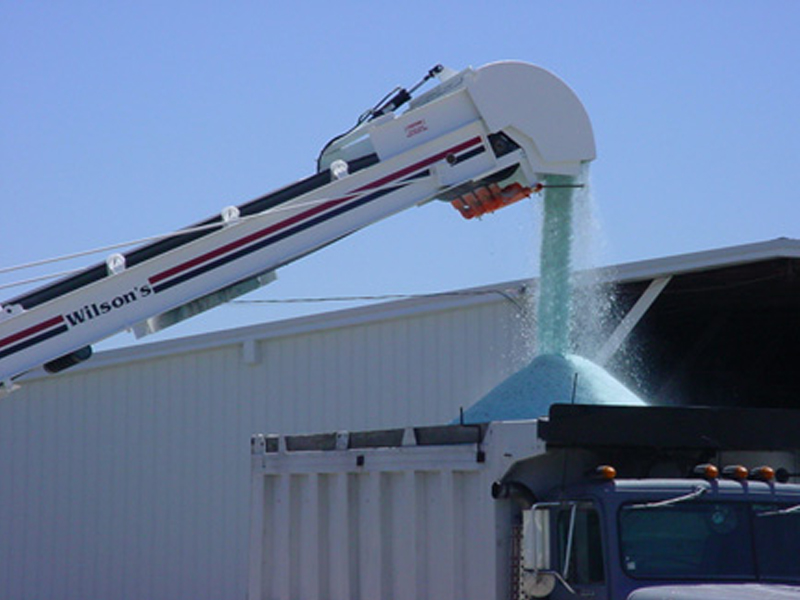 Capable of carrying 200 to 300 tons per hour of 80 pound cubic foot dry/bulk/aggregate materials up to 3" diameter (rates vary depending on the nature of the product being handled).
---
Carriage
On four wheels capable of 180° rotation – self-propelled, capable of 120 foot per minute over compacted gravel at 5% grade – four wheel drive by hydraulic motors and torque hubs.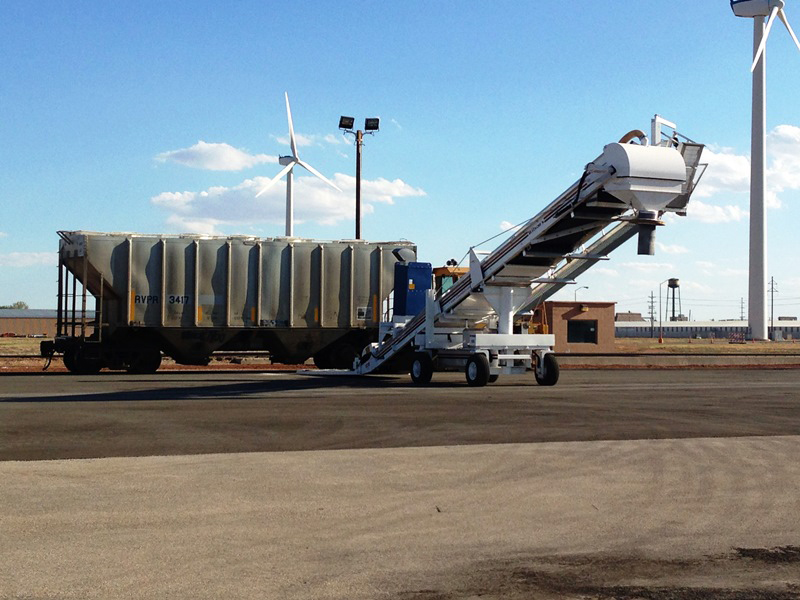 ---
Power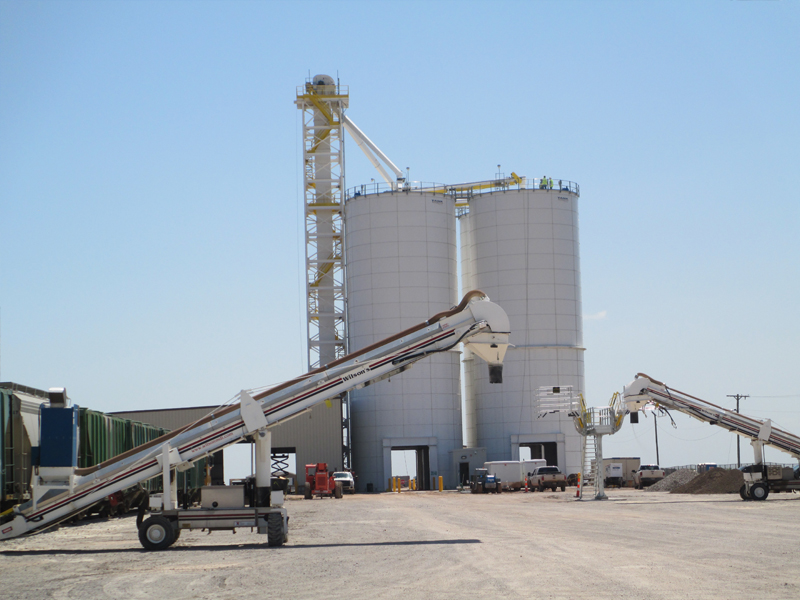 Unit is totally self-contained, powered by a diesel engine with a stainless steel fuel reservoir and engine block heater.
---
Hydraulics
Valve body assembly to control all motions and articulation- placed at convenient operator level – includes controls for steering (forward and reverse), 2 masts (to raise and lower either or both ends of the conveyor), articulating tail sections, and 2 auxiliary valves. Also has an oil cooler, stainless steel oil reservoir, and electric tank heater.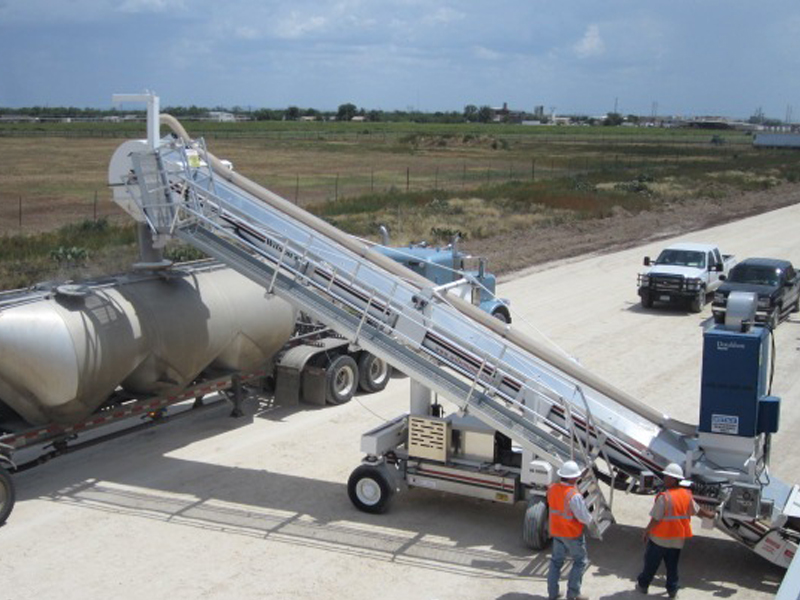 ---
Conveyor
42" 220 PIW 2 Ply rubber belt built in a channel frame conveyor housing:
Vulcanized belt splice
Vulcanized lagged drive pulley
Hydraulically operated tail section wings
Conveyor sections constructed to allow the escape of rain water and condensation
Hydraulically operated discharge diverter to allow for stockpiling or truck loading
Unit has variable height discharge
Re-greasable return rollers on 10' centers
Re-greasable troughing idlers on 3' centers to reduce friction and provide 35° troughing of belt to reduce material spillage
Articulating tail with 15° movement
---
Paint
All mild steel parts are sandblasted and primed with a rust inhibitive primer. The topcoat is a low VOC, high performance, two component paint which offers good durability in a wide variety of aggressive environments as well as good color and gloss retention.
---
Transportable
On 40' flat bed, low boy trailer in two sections, or on a special drop deck, low boy trailer in one complete unit