Pneumatic Transfer Units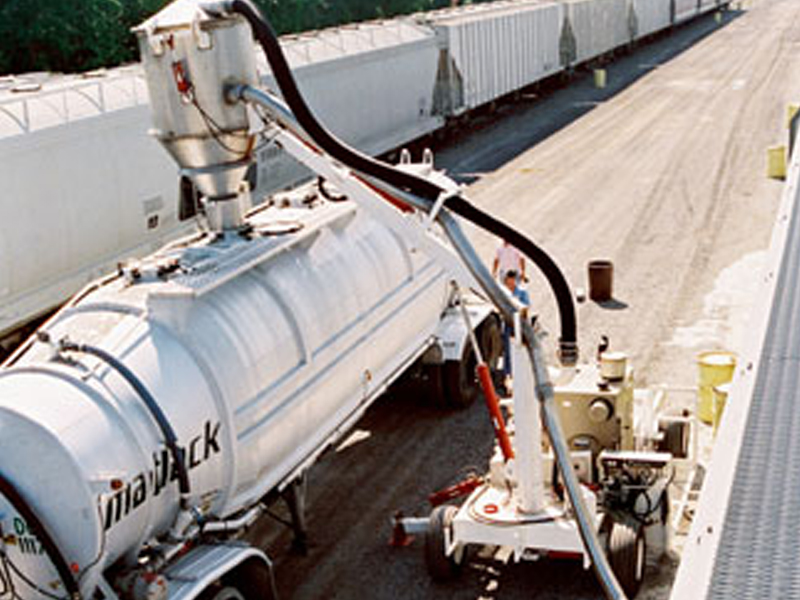 The Pneumatic Transfer Unit was primarily designed to handle plastic commodities as well as food grade products such as granulated sugar, flour and coffee beans. The materials are conveyed on the vacuum side never exposing the products to extreme heat.
This transfer unit is equipped with a diesel engine, complete control panel (allowing the unit to be operated from either the ground or on top of the truck) and a 12-ton running gear with 16" wheels on 8-ply tires. The transfer unit is hydraulically driven.
Designed for easy cleaning and washing areas subject to product movement are stainless steel. A "skirt" is available for loading in inclement weather and the unit has its own dust filters which does not require external dust collectors.